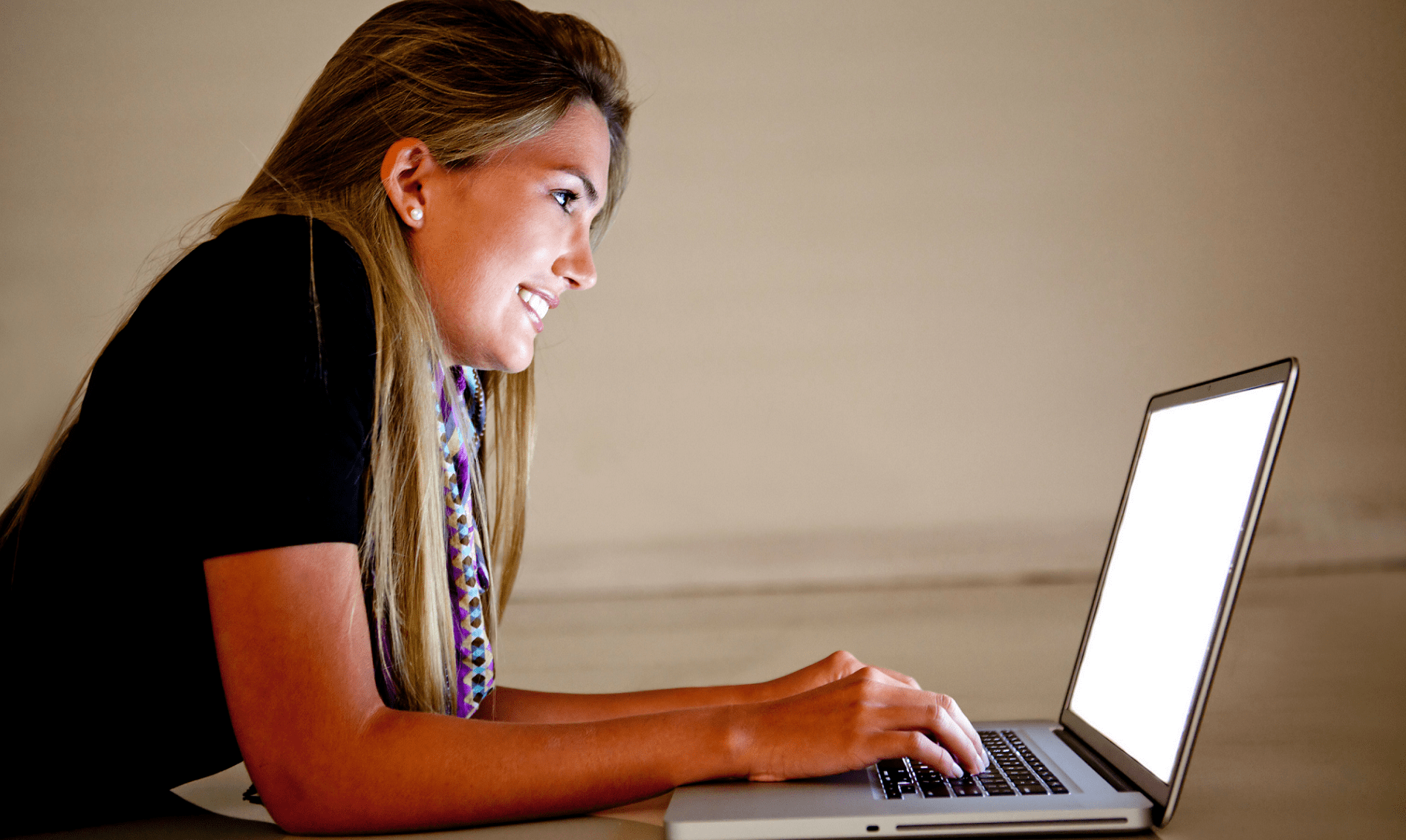 In the media
News and updates from Team Macadam Netherlands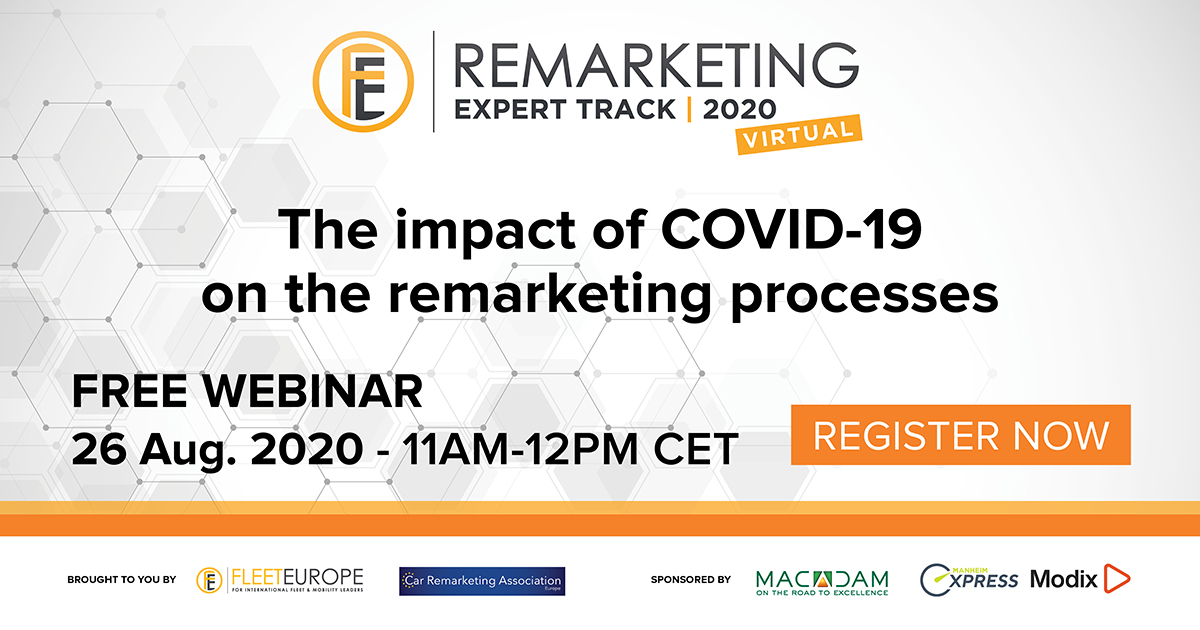 Webinar: The impact of COVID-19 on Remarketing processes
Our CEO, Bertrand Donck, will, together with Bart Beckers (Arval International) and Tom Knaepkens (Andex), be speaking at the August 26th Fleet Europe FREE Webinar. Hope to see you all there!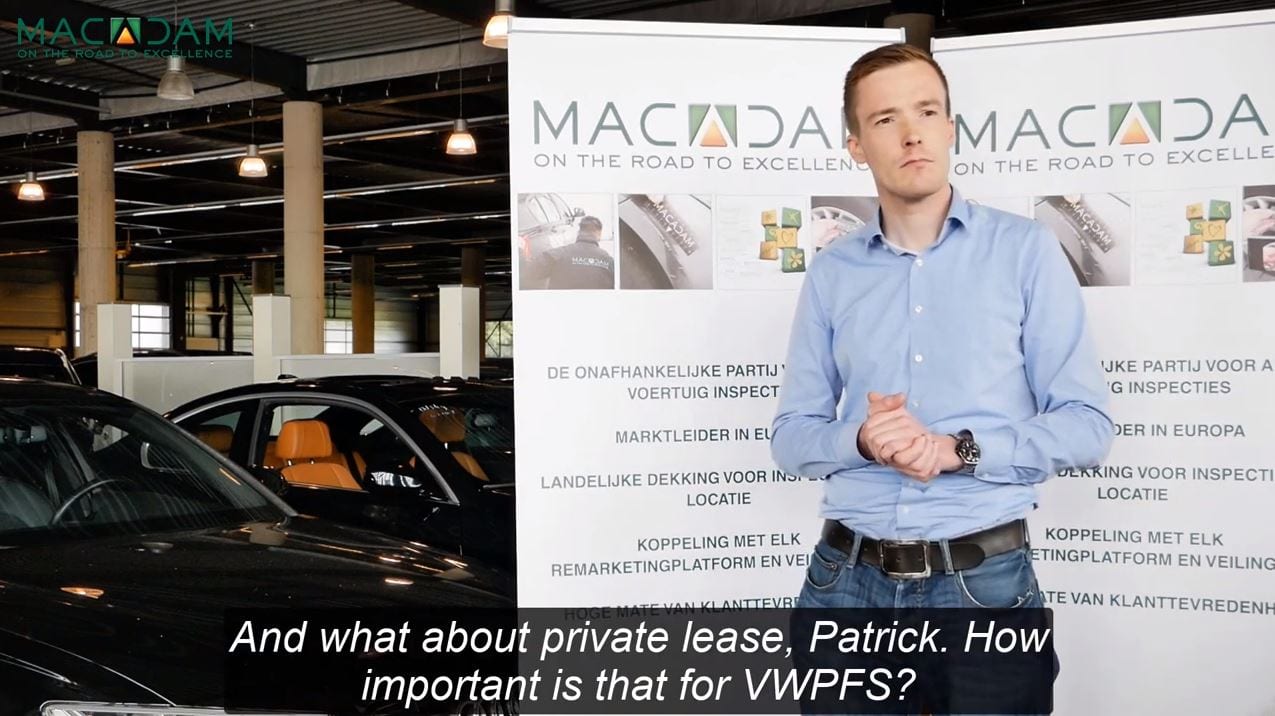 VWPFS wants to improve the remarketing process in quantity and quality
Partly thanks to the growth in private leasing, VWPFS has the ambition to grow in number and quality of the remarketing process. Relocating to Zwolle and a collaboration with inspection specialist Macadam should contribute to this.
Private Lease plays an increasingly important role in the world of lease. VWPFS has a large volume of private lease contracts in its portfolio. The question is how this is dealt with when it comes to the inspection procedure. Because consumers are more sensitive to the final inspection than business customers, says remarketingmanager Patrick Weyer. View the interview with him in the following testimonial.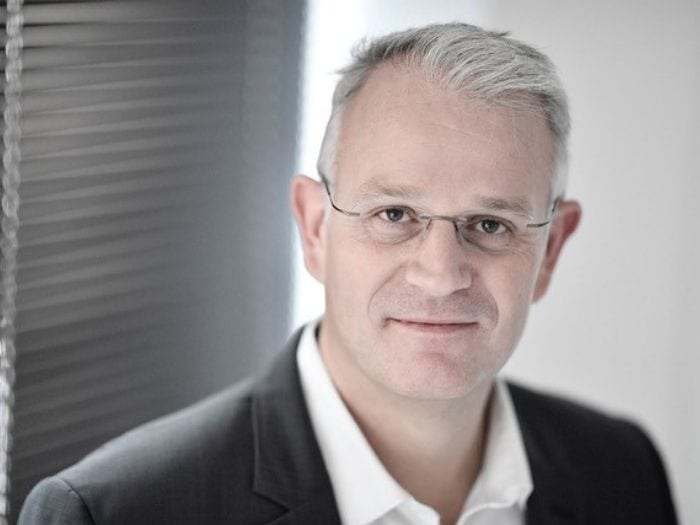 Photo: Vincent Muyllaert
Bertrand Durand and Vincent Muyllaert to enforce Macadam Group
Macadam, the market leader for end-of-contract vehicle inspections in Benelux and France, appoints Bertrand Durand, effective as from September 2019 as COO of the Group. Previously, Mr Durand led the French division of Macadam. As of that date, Macadam France will be managed by Vincent Muyllaert.
Before joining Macadam France as the Managing Director, Mr Muyllaert was Chief Operating Officer at Alphabet Car Lease France. He also acquired ample experience in managing fleet and mobility solutions at Mercedes-Benz France, Opel France, General Motors France and GE Capital Fleet Services.
In his position as Chief Officer Operation, Mr Durand will assist Bertrand Donck, CEO and will be tasked with continuing the company's growth path and maintaining the high-quality standards for all services and products.
Over the last six years at Macadam France, Mr Durand successfully tripled the company's activities. On a European level, he will implement the best practices developed in France in the other markets including the new divisions in Portugal and Italy that have been opened over the last few years.
Macadam Europe will also develop additional products in the fields of vehicle sales and fleet management. PitStop, an interactive management tool for driver changes, rental cars and car sharing, is a prime example of such new services.
The recent alliance of Macadam Europe with EuroFleet Consult enables the company to consolidate its position as market leader and to launch new services like additional trainings aimed at professionals in the vehicle remarketing and sales industries. Large OEM and dealers are already familiar with the Sales Support & Training Programs of EuroFleet Consult. The new tool, Car Cost Advisor, that makes it easy to calculate a vehicle's TCO, is a first product of this new alliance. More than ever it is important to have a correct estimate of the TCO and, more specificaly, the environmental and fiscal impact of the models on new energy.
Each year, Macadam Europe performs over 500,000 vehicle inspections in 13 countries across the continent and invests 15% of its revenue in Research and Development.
---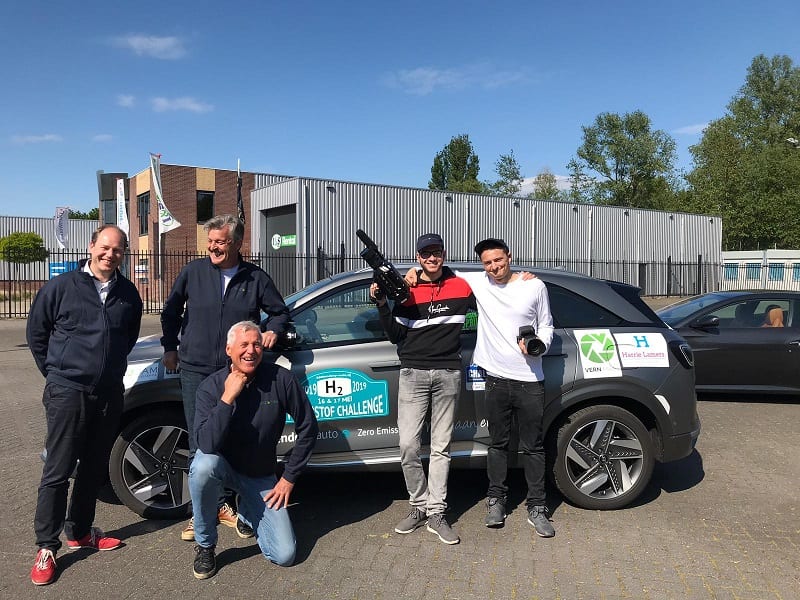 "H2 Challenge starts with 22 participating teams"
Macadam Netherlands sponsors team H2 Oostendorp in 'zero emissions game'
The fourth H2 Challenge will take place on 16 and 17 May in which participants drive a route through Europe in a hydrogen-powered car (FCEV). One of the participants and sponsors of a crew is Macadam Netherlands, the inspection company that is pre-sorting in a market where EVs will soon be the service.
The 'European 24 Hour Hydrogen Challenge' starts today at 2 p.m. in Waddinxveen (Netherlands). The finish is exactly one day later, on Friday, May 17 at 2 p.m. in Brussels (Belgium). In the meantime, the participating teams drive a self-chosen route through Europe. The aim of the challenge, which is now being organized for the fourth time, is to demonstrate that hydrogen is a serious and, above all, practical option in the search for cleaner propulsion technologies and an emission-free future.
H2 Team Oostendorp
22 teams from the Netherlands, Belgium and even from Finland take part in the challenge. One of the Dutch teams is H2 Team Oostendorp. The initiator is Rob Baas, specialist in MaaS (Mobility as a Service), car sharing and increasing mobility. Rob cannot wait to appear at the start: "In the meantime I have mapped out a nice route to allow as many people as possible to witness this challenge, we have a great team and are looking forward to it."
Potency of hydrogen
In addition to Rob Baas, Edward van Beek from IndeWal cars and network expert Harrie Lamers will also take a seat behind the wheel. The same goes for Gerhard Prent, sales manager at Macadam who is also a sponsor of the team. Macadam is the market leader in the inspection of end-of-contract vehicles for lease companies and fleet owners. Prent explains why Macadam became involved in the challenge. "Macadam is an innovative company and would like to stay up to date with the latest developments in mobility. The great thing about this H2 Challenge is that you will naturally delve more into the potential that hydrogen offers as an alternative fuel, and to see the ambitions of the various car manufacturers in practice. Nowadays the technology is still in its infancy, but that can change quickly. We saw the same with the supply and acceptance of electric vehicles. "
FCEV in the lease
The sales manager of Macadam even looks beyond that, because what happens when hydrogen cars are included in the (private) lease offerings of lease companies? What does that mean for the inspection process when these cars return from the lease? How do you deal with damage? "Nobody has any experience with this. Certainly, the fun factor is important, but it is also very instructive for us and for our customers. "The H2 Team Oostendorp team appears at the start in a Hyundai Nexo, made available by Oostendorp Hyundai in Helmond. According to the manufacturer, this Hyundai electric SUV can cover 665 kilometers on a full tank of hydrogen. In the meantime, the car has been provided with the necessary stickers and is completely ready "for the beautiful, emission-free ride that the team will drive."
---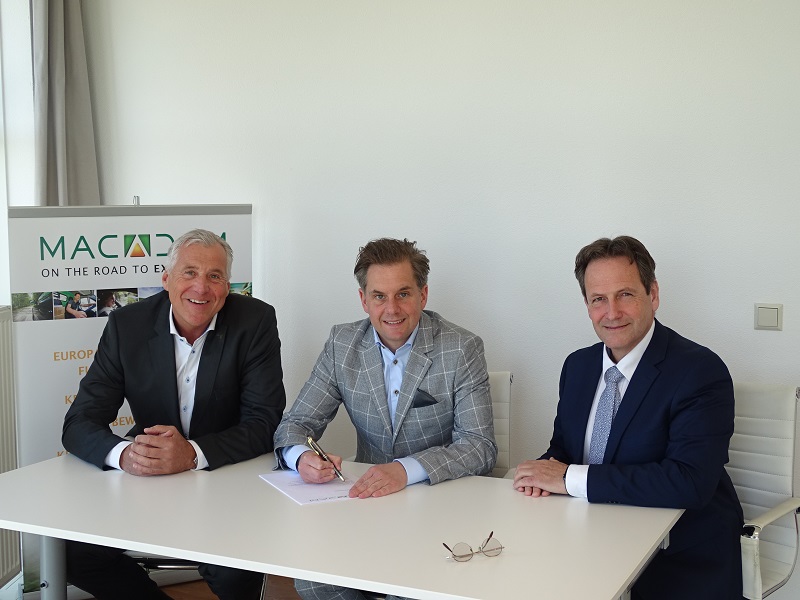 Gerhard Prent (Macadam Netherlands), Robin van den Berg (CarCollect) and Marcel van Driel (Macadam Netherlands)
Macadam acquires inspection division from CarCollect
Macadam Europe and CarCollect announced today that they have reached an agreement that as of April 15th Macadam Netherlands will acquire all inspection activities from CarCollect. The acquisition is part of a new international strategic partnership between the two companies and fits perfectly, as both can focus on their core activities.
CarCollect has expanded rapidly over the past few years by delivering an innovative B2B-remarketing-platform to lease companies and dealerships. The platform enables those companies to increase their efficiency, customer satisfaction and profitability in the used cars process. CarCollect is the only European platform that operates fully independent, transparent and without any hidden fees.
Macadam's core activity is the (end-of-contract) inspections of vehicles, mainly from international lease companies and fleet-owners. The company is one of the most reliable experts in the field of vehicle inspections. Staying focused on its core business means that Macadam is not involved in any other automotive related activities.
The strategic partnership provides both organizations with great opportunities to improve their products, services and grow their business, in The Netherlands as well as internationally. To achieve that, both CarCollect and Macadam have set ambitious growth targets.
Robin van den Berg, director and co-owner of CarCollect, explains that CarCollect and Macadam will continue to operate as independent companies. However, he sees many possibilities to create synergy between them. The current customers of CarCollect who use both the inspection services as well as the B2B-remarketing-platform, would not experience great changes, as they will be served by the same experienced inspectors. Through the acquisition of the inspection division from CarCollect Macadam will take the hurdle of 100.000 inspected vehicles in 2019 quite easily.
Bertrand Donck, CEO of Macadam Europe, is very pleased with the strategic partnership with CarCollect and emphasizes that the next months will be used to expand sales coverage in Europe by utilizing the perfect geographical fit between both companies. Currently Macadam operates in 12 countries, while CarCollect operates in 6 different European countries. Growth will be established in the combined geographical area via combined sales efforts of professional services of the companies. A connection between the inspection platform of Macadam and the B2B-remarketing-platform of CarCollect has already been established and guarantees, besides a complete and compliant coverage of the whole remarketing flow, even more important, complete independence for customers.
---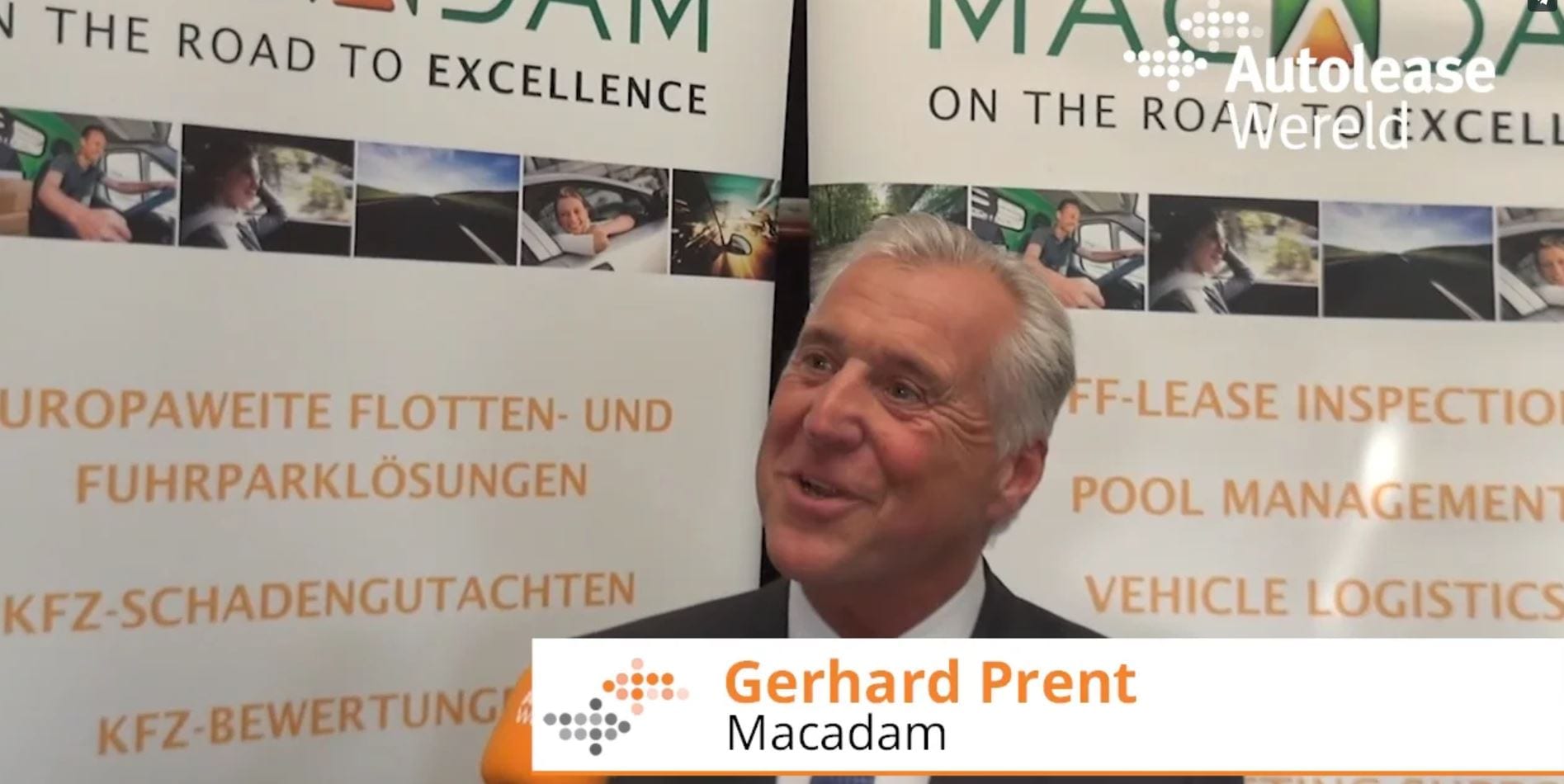 In conversation with AutoleaseWereld
In this video, AutoleaseWereld interviews Gerhard Prent, sales marketing manager Macadam and asks him a number of questions about the current proposition of Macadam Europe and Macadam Netherlands. In addition, Gerhard also talks about the future expectations and the enormous expansion of staff and new services.
---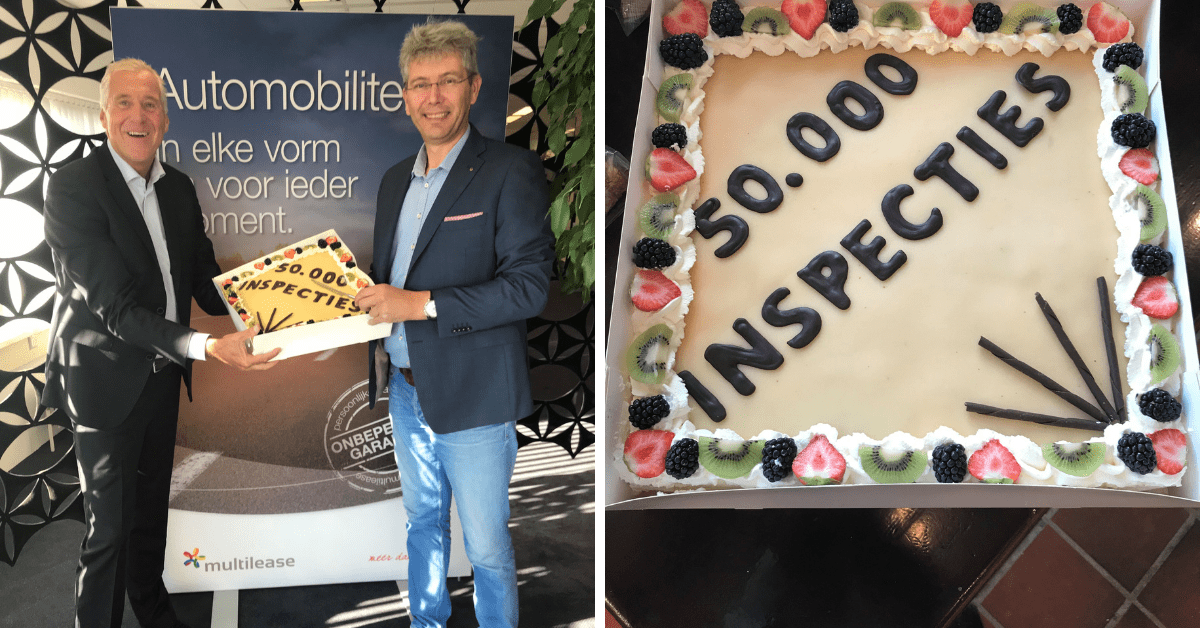 50,000th inspection!
Wow what a milestone! This week we carried out the 50,000th physical inspection of 2018! It was therefore that Sales Manager Gerhard Prent personally handed over a cake to Peter Kiers, Manager Operations at Multilease. This gesture was greatly appreciated, as MultiLease is very satisfied with the professional collaboration with Macadam Netherlands. Prent expects the explosive growth of inspections in 2019 to continue and is already aiming at more than 100,000.
---