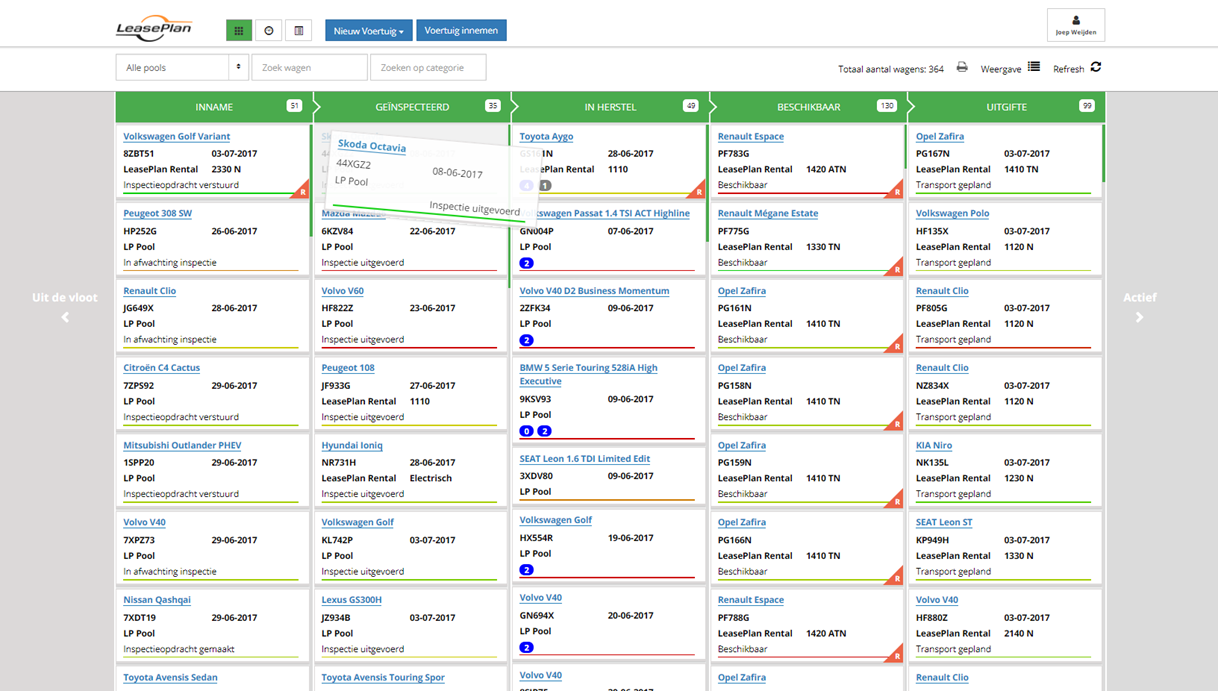 Pit

S

top
The ideal Interactive management tool for managing driver changes, rental cars and car sharing.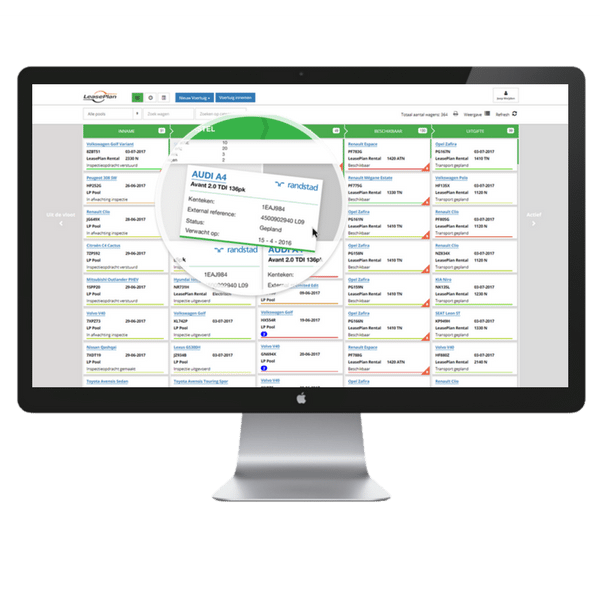 Action-oriented dashboard
The "pitStop" dashboard includes a "T-card" per vehicle to be re-assigned. Each column indicates the status of the car (free rental, mechanical repair or bodywork, in transit, pre booked ...). The fleet manager can easily drag these "T cards" to the next action.
The advantages of pitStop:
Automatic launch of actions (vehicle assignment, repair)
Automatic sending of emails between the manager, driver, carrier, repairman ....
Flexibility of the flows to guarantee the speed of the operations (alert of follow-up of the works and duration of the actions ...)
Virtual showroom of vehicles to assign integrated

Want to know more about pitStop?
You will receive a reply in your mailbox within 1 working day. Without any obligation on your part!